4 – Day structured camp for Boys & Girls  (K – 4th Grade). Student athletes will be introduced to the fundamentals of basketball and soccer with organized drill & play sessions.  Daily activities will also include bounce house, tag, and water games (weather permitting).  Early drop off & Late pick up available upon request. PIZZA LUNCH AND GATORADE WILL BE PROVIDED!
4th Annual Crossover Camp August 19th – 23rd
Location:
Camp Lavi
2656 Upper Woods Road
Lakewood, PA 18439
Crossover Elite Training will host its 4th annual 5-day 4-night comprehensive basketball camp for boys ages 8 to 17, with 3 divisions separated by grades  3rd – 5th, 6th – 8th, and high school.  This camp combines skill development with organized play and extracurricular activities. This year's camp will take place on August 19th – 23rd at the picturesque Camp Lavi located in the Poconos mountain region of Lakewood, Pa. Our staff will primarily consist of coaches and players from the nation's top AAU programs, college basketball, and pro ranks. The focus of this 5-day getaway is to give these young athletes the opportunity to fully immerse themselves in the world of structured basketball while getting exposed to the nation's top recruiting services in an environment that is safe and enjoyable. Whether you're a 3rd grader learning to dribble or a high school senior looking to obtain a scholarship, Crossover Elite camp is the place to be!
Why Crossover Camp?
CAMP STAFF
At CROSSOVER ELITE CAMP your instruction will come from a highly qualified staff comprised of coaches and players with Division I and Pro experience. 1 to 5 Staff to Athlete ratio with counselors in each cabin.
INSTRUCTION
CROSSOVER ELITE CAMP athletes will receive coaching via film sessions, one on one instruction, and group activities that will cover ball handling, shooting, defense, passing, rebounding, agility, footwork, low post play, and guard play.
EXPOSURE
At CROSSOVER ELITE CAMP get the exposure you deserve with top national recruiting services such as ESPN, Rivals, Scout, and UAA in attendance.
COMPETITION
Test your game and sharpen your skill against competition from outside your local area at CROSSOVER ELITE CAMP.
GUEST SPEAKERS
Speak, meet, and learn from guest athletes or coaches that have made it to the pros at CROSSOVER ELITE CAMP daily.
EVALUATIONS
Shine at CROSSOVER ELITE CAMP and we will send a full skill evaluation and highlight video to the coach or school of your choosing.
LEAGUE PLAY
CROSSOVER ELITE CAMP leagues and teams are assigned based on date of birth height and are adjusted by our coaching staff during evaluation games on the first day.
COST
At $500 per athlete CROSSOVER ELITE CAMP includes all meals, lodging, and full use of the campus amenities and facilities for 5 days and 4 nights.
TECHNIQUES
CROSSOVER ELITE CAMP teaching techniques are the same as the ones proven effective in NBA pre daft camps and NCAA team workouts and are designed to enhance the overall skill level of athletes does not limit your imagination,see our 8 demos.
CAMPUS
CROSSOVER ELITE CAMP is being hosted on a beautiful sprawling 130 campus packed with tons of enjoyable amenities to heighten the experience.
EXPERIENCE
Enjoy your down time at CROSSOVER ELITE CAMP with two swimming pools (one indoors) as well as a magnificent lake, game room, 3 movie rooms, gymnasium, and a variety of athletic fields.
DISCOUNTS
CROSSOVER ELITE CAMP provides sibling discounts and group discounts to members of partner programs
Register Now
*Transportation provided upon request at checkout
Crossover Camp Activities
Field Activities
Baseball/Softball, Basketball, BBK, Football, Mini Golf, Hockey, Human Foosball, Kickball, Soccer, Tennis, Volleyball/Newcomb
Waterfront Activities
2 Heated Pools (1 Olympic & 1 Indoor), 1 Indoor Hot Tub, 1 Water-basketball hoop, 1 Water- Volleyball net, 2 Water park-grade water slides, Canoeing, Paddle Boating, Tubing, WI bit Water-park, Water skiing, Jet skiing, Knee boarding
Indoor Activities
Video Game Room, Canteen Hall/Pool Hall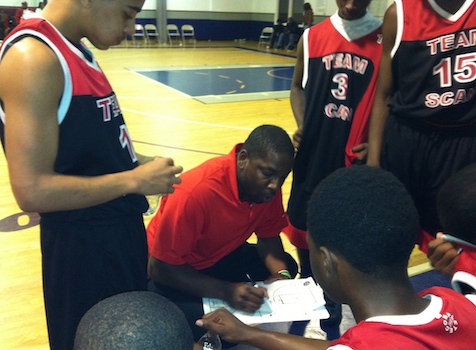 Oswald is extremely good at training skills and game strategy at a very high level. I strongly recommend Oswald's training sessions to anyone interested in learning the game of basketball or looking to improve and take their game to the next level.
Coach Cross is a great coach. He pushed me from the very start of our workout. He taught me a lot in being a guard and gave me different scenarios to work with. He helped me find a team for the summer and is always easy to contact.
Coach Oz has done a tremendous job for me on and off the court as a person, coach, and trainer throughout my career. I don't know where i would be without him at this point of my basketball career.
Coach Oz has a lot of knowledge of the game and when he's working with players, whether they're beginners or high profile players he is always teaching. He is one of the best in the business
Coach Oswald is a great coach. He made sure that the workout was done when I finally did what I was supposed to do. He has a great routine and can help anyone get better. Definitely an amazing coach.
Individual and Group Training for all ages beginners to advanced. To schedule a session please call 201-591-5418.
Player evaluation and customized training program based on needs and desire.

Help player understand strengths and weakness.

Develop a strong base of fundamentals.

Teach player basketball IQ and apply to game situations